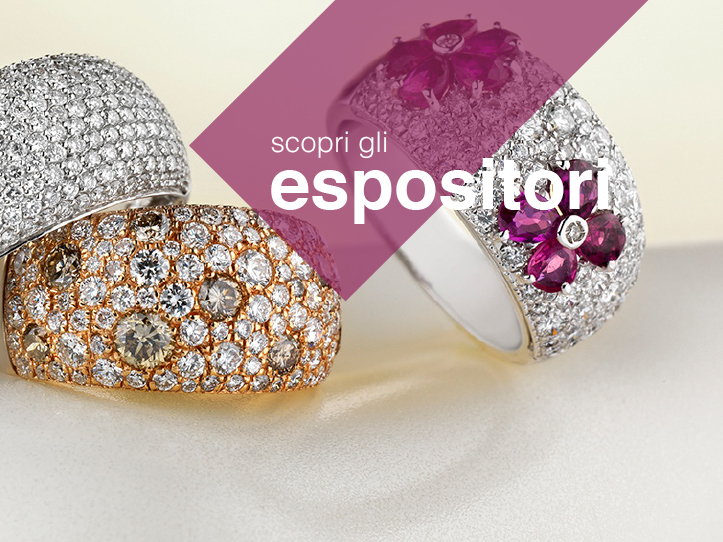 480 jewellery companies on site e incoming
Business, research, innovation and professional training make Il Tarì an unique and exclusive place. This is the reason why il Tarì can be considered "the House of Italian Jewel", where everything is tightly bound to the best of Italian creativity in Jewellery.
Il Tarì is an exclusive destination for 400 companies which proudly work together toward their goals.
During OPEN!, il Tarì hosts about 80 external exhibitors, offering a broad range of brands, products and opportunities to satisfy the requirements of buyers coming from several countries.
OPEN! provides 4 days of work, from Friday to Monday, in which companies will be able to maximize business appointments in a well-kept environment, elegantly designed and aligned with the most advanced safety standards.
Discover the Exhibitors on the Pavillion
Discover the Exhibitors on Il Tarì